Acknowledging your sources
When submitting an essay or other piece of academic work, you need to properly acknowledge the material that you have consulted. This allows others who read your work to verify facts or research the same information more easily. Acknowledgment may be in the form of in text citations, footnotes, endnotes and/or a bibliography. For this assignment, you are required to create in-text citations and a bibliography.
How to create your bibliography using APA
Your assignment requires a bibliography. What do you do? Include a list of urls at the bottom of the page? No!
First things first: Make sure you understand the terms:
Referencing - the process of giving credit to the original owner(s) of the material you may use in your work.
Citation - the way you tell readers that some material in your work came from another source.
Bibliography - an alphabetical list of the citations.
At Melbourne High School, we recommend the APA referencing style.
APA style is an author-date citation style. It was developed mainly for use in psychology, but has also been adopted by other disciplines.
There are two major components to the APA author-date style
the in-text author-date citation at the appropriate place within the text of the document, e.g. (Smith, 2010), and

the detailed reference list at the end of the document (the bibliography).
All in-text citations must have a corresponding reference list entry, and the converse applies for reference list entries.
Don't lose your source information!
Don't forget to collect your information while you have the book or website, including author(s), title, edition, page numbers, place of publication (if relevant). When you use a website, you need the author(s) (individual or organisation) and date accessed.
Citation Generator: MyBib
MHS Library suggests creating a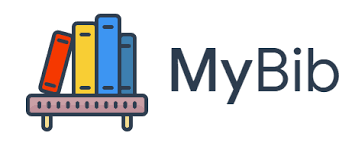 account via the MyBib website, then create a project to collect your citations.
Remember to record bibliographic information
At the time of reading an information source, record all of the bibliographic information (descriptive elements) necessary to create a citation. You can either use referencing software or record manually. It is vital to be accurate and clear at this stage to save time verifying these things later on.
The information you should record:
Author(s)/editor(s).

Title.

Edition (1st, 2nd, reprint ed. revised ed. etc.).

Page numbers for direct quotations.

Place of publication.

Publisher.

Date of publication.

Web address if online resources and Date Accessed.