What is gouache?
Gouache (gwash – rhymes with squash), also called opaque watercolor, is paint that is heavier than traditional transparent watercolors. Its use is centuries old. From the Italian "guazzo", meaning "water paint", it appears to go back some 800 years, used originally to illuminate manuscripts. Early European painters used it as an outdoor sketching medium, and it was used extensively during the golden age of magazine illustration because of its fast-drying characteristics. It continues to be used today by artists and designers in the film industry. It was used only rarely for finished paintings, and declined in popularity for many years, but in recent years there has been a resurgence in interest. (From Ralph Parker's blog)
Gouache is a heavy, opaque watercolor paint, sometimes called body color, which produces a less wet-appearing and more strongly colored picture than ordinary watercolor.
Also, the word is used to describe any painting produced with gouache. The term gouache can be used interchangeably with body color, although the latter is made in a slightly different way.
The paint is rendered heavy and opaque by the addition of a white pigment (chalk, Chinese white, etc.) in a gum Arabic mixture. This results in a stronger color than ordinary watercolor.
(Source: Peter Worsley)

Who uses gouache and why?
Who uses Gouache and why?
Designers – its ease of use and brilliance make it the most popular designers colour, hence the name, Designers' Gouache. The matt finish makes for more accurate reproduction at artwork stage.
Fine artists – use it in conjunction with water colour or on its own. Its brilliance and opacity give it solidity, excellent for abstract work. Strong effects also result from the contrast of working on coloured backgrounds which are left partly exposed.
Airbrushing – water based and great covering power make gouache popular with airbrush artists. It's the high pigmentation which makes the gouache opaque and matt.
Calligraphy – gouache is used by calligraphers because of its excellent flow, opacity and permanence.
Marbling – the high pigmentation and gum arabic base make it a common choice with professional marblers.
(Source: Winsor and Newton Resource Centre)
Bird Wandering Off - Klee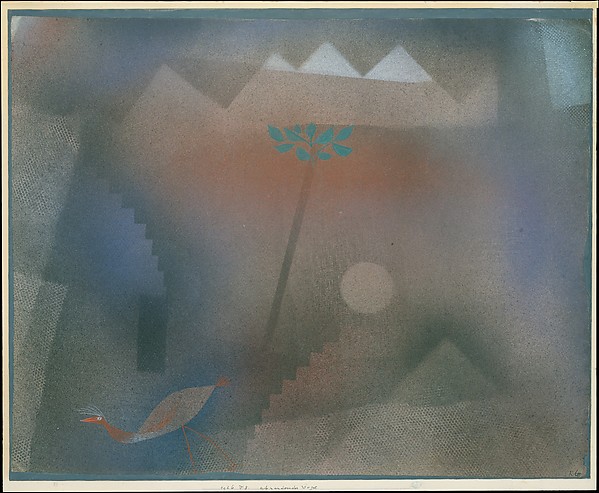 Bird Wandering Off
Paul Klee (German (born Switzerland), Münchenbuchsee 1879–1940 Muralto-Locarno)
Date: 1926

Medium: Sprayed and brushed gouache on paper, bordered with gouache
Painting in gouache
See examples of paintings in gouache (Metropolitan Museum of Art)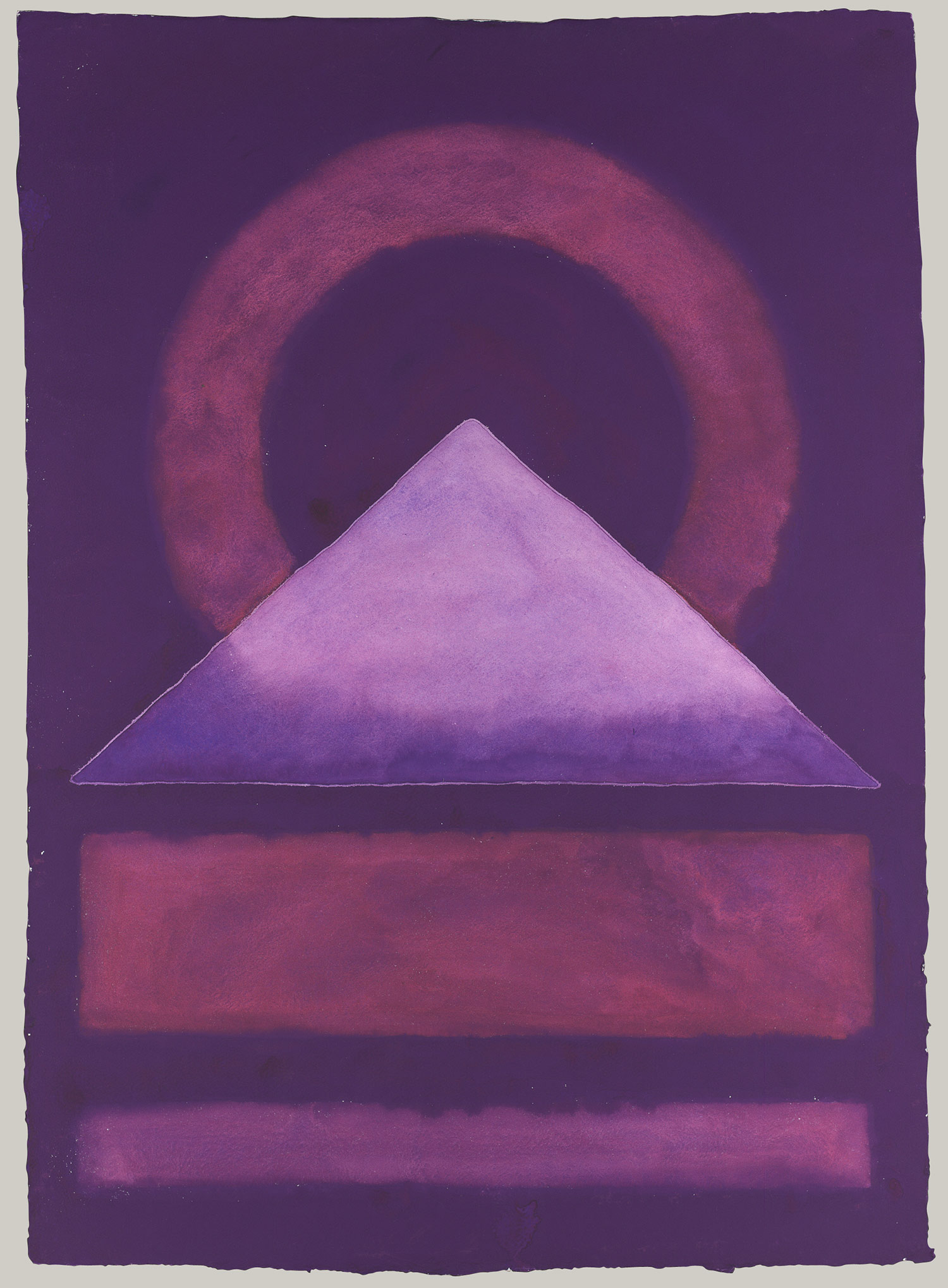 Transmutation III, 1991
Basil Alkazzi (Kuwaiti, born 1938)
Gouache on paper; 30 x 21 5/8 in. (76.2 x 54.9 cm)
Gift of Ronald A. Kuchta, 1996 (1996.264.3)