Comment/opinions
Duelling diplomacy in the Pacific should dispel the notion of a China-Australia reset
Richard McGregor. 26 May 2022
W
hen Beijing's new ambassador said in a conciliatory moment he hoped China and Australia could meet each other "half way" to mend ties, few suspected that might mean their foreign ministers' running into each other in the Pacific.
But Penny Wong, Australia's new foreign minister, and Wang Yi, her veteran Chinese counterpart, will almost do just that, as both set out this week on competing diplomatic trips to the island nations.
In the case of Wang, he plans to visit, mostly in person but also virtually, up to eight nations, including Papua New Guinea, Fiji and the Solomon Islands, where he will sign an already negotiated security agreement.
Wang's 10 days-long itinerary is an emphatic statement by Beijing that it intends to entrench itself in the region, where it has been building influence for more than a decade.
Senior Chinese leaders, including Xi Jinping, have visited Pacific nations before but there has never been a high-profile minister making a trip of this dimension and length, and with so much overt geopolitical intent.
When you consider the extent of China's global interests and the relatively small size of the Pacific countries, that tells you immediately that Beijing has ambitious long-term plans in the region.
Wang's trip will be a teachable moment in that respect, as the agreements signed along the way will provide a valuable roadmap of Beijing's priorities and, to a degree, what the countries themselves are willing to sign on to.
According to a Reuters report, Wang is aiming to sign a wide-ranging, region-wide pact covering everything from security, policing, trade and data. Such an agenda will send a shudder down spines in Canberra and harden the belief that Beijing's longer-term agenda is even more ambitious, including the potential placement of military assets.
The timing of Wang's trip is also pointed, coming on the heels of Australia's vociferous, and unsuccessful, objections to the Solomons deal, and a similarly high-profile visit to the region in April by senior US officials led by Kurt Campbell, the White House's Indo-Pacific tsar.
Wong leaves for Fiji on Thursday to see the prime minister, Frank Bainimarama, and make a speech at the Pacific Islands Forum, the regional body headquartered in Suva.
The trip has been arranged at speed to make sure Wong is there before her Chinese counterpart, who will be in the Solomons on the same day.
Wong arrives in Fiji with Australia in good standing, largely due to the provisions of vaccines which allowed the tourism-dependent country to break the Covid lockdown and re-open to foreign travel.
Fiji's economic officials have also turned to Australia and Japan to raise government bond offerings in recent years, shunning China, whose loans are more expensive.
Apart from the added diplomatic spice of going head-to-head with the Wang visit, Wong will be able to offer her audiences something they have long demanded from Australia, a serious climate change policy.
So where does the duelling diplomacy leave Sino-Australian relations?
Xiao Qian, the Chinese ambassador in Canberra, has been making speeches and writing newspaper commentaries since his arrival in Canberra from Indonesia late last year, setting a newly positive tone.
"These [commentaries] also fit into a longer record of more optimistic messaging from Chinese diplomats in Australia that stretches back to the end of 2021," says Benjamin Herscovitch, a research fellow at the Australian National University.
Needless to say, Herscovitch adds, this relatively friendly tone has not been matched by the "wolf warrior" diplomats who command the podium at the daily press briefings at the ministry of foreign affairs in Beijing.
It is difficult to discern any substance to a possible rapprochement with Beijing. China will want a significant public concession of some kind from Australia but in the current climate it is nigh on impossible to deliver anything while Beijing keeps multiple trade sanctions in place.
While striking a positive tone, Xiao has also said that Beijing expects Australia to be "objective and rational" and "adopt a positive policy toward China".
Translated, that means keeping quiet about issues that Beijing regards as sensitive, like Hong Kong, Xinjiang and human rights issues, something that Australia won't do.
The Pacific diplomacy underlines that, however much either side tempers their rhetoric, regional competition is the name of the game. Certainly, that is Beijing's priority, and everything is secondary.
As Kevin Rudd, Australia's former prime minister and China specialist, noted in comments before the election, Beijing's professed desire for better ties with Australia sits oddly with its diplomatic rush in the Pacific.
"I could not have prescribed a worse thing to do than say, 'I know what we're going to do, we're going to announce or have agreed with our new best buddies in Honiara, this security pact with the government of Solomon Islands,' " Rudd said. "It is just politically illiterate for the Chinese party apparatus to have approved that as an approach."
There is no reason that Australia shouldn't restart ministerial level talks with Beijing. Our partners the US, Japan and India all have such channels open to them.
But nobody should mistake a resumption of such dialogue for a reset in bilateral relations. The coming week's diplomatic frenzy in the Pacific should put an end to such notions for good.
Crikey - Analysis
China's insatiable seafood demand is pushing it to scrape Pacific and South-East Asian waters
With China's demand for seafood expected to triple by 2030, its fishing vessels have begun encroaching on Australia's neighbours to satisfy this hunger.
APR 04, 2022
China's looming security deal with the Solomon Islands is about much more than the simple expansion of its military footprint. A key plank in Beijing's strategic goals is food security. In terms of the Pacific, that means fish.
In 2013 Chinese leader Xi Jinping emboldened Chinese fishermen to "build bigger ships and venture even farther and catch bigger fish", leading to the accelerated expansion of the country's global fishing fleet.
The global seafood industry has more than quadrupled in the past 50 years. China consumes between 35-45% of the world's seafood according to various estimates.
China's demand has been forecast to triple between 2020 and 2030 due to rising demand for protein and a domestic focus on seafood as the source for this.
The country is leading the damaging global trend of distant-water fishing (DWF) that too often takes place in the territorial waters of low-income, defence-poor nations, such as Australia's neighbours in South-East Asia and most especially the South Pacific.
The 14 sovereign nations and seven territories of the South Pacific have a combined population of less than 13 million people and account for more than 15% of the world's surface. Only 4km separate Australia's Boigu Island in the Torres Strait and Papua New Guinea, although it is 150km between the mainlands of the two countries. Approximately 2000km separates Australia and Vanuatu.
In recent years, China has inked major deals to build ports for fishing with both those nations, first in 2018 in Vanuatu and then in late 2020 in Daru, the Papua New Guinea town closest to Australia.
China is not the only country engaged in industrial-scale DWF but it is by far the biggest (Taiwan, Japan, South Korea and Russia are the next largest offenders in that order).
The People's Republic of China's fleet is the world's most extensive: 2701 in 2019 according to official government numbers. But the London-based Overseas Development Institute estimates that China has 17,000 vessels deployed in DWF operations. In comparison, in 1985, its very first distant-water fleet was comprised of 13 fishing boats.
DWF is closely associated with unsustainable levels of fishing and so-called illegal, unreported and unregulated (IUU) fishing activities. Unsurprisingly China is also the major player in this arena, accounting for as much as one-third of the world's annual catch.
China's activities — and other DWF — are doing untold damage to the world's fish stocks and are major contributors to the destruction of marine ecosystems, which in turn is a major contributor to climate change. In 2018, the United Nations noted that 90% of the world's fishing grounds were depleted.
Fish stocks in the South China Sea — many of its waters the subject of disputes between China and its South-East Asian neighbours — are already so depleted that now the Chinese DWF is looking farther afield, including in Australian waters which are already being targeted by Indonesian fleets and others.
China is building a string of DWF bases on its coastline, including in Fujian, Shandong, and Zhejiang provinces. The latest is a US$64 million facility in the city of Zhuhai that neighbours Macau, which is to be completed in 2024. It is being built by Zhuhai East Port Xing Ocean Fishing Co., a fishing firm with vessels in Vanuatu — a Pacific nation that has drawn closer to China in recent years.
Chinese fishing vessels regularly encroach on Australian waters in what is known as the "grey zone".
Australia is at least alive to the problem in the Pacific and is a long-standing supporter of sustainable Pacific fisheries, as well as an active member of, and donor to, the Pacific Islands Forum Fisheries Agency ($5 million annually) and the Pacific Community ($2.4 million annually).
"Australia is also implementing additional programs to help our regional partners tackle illegal, unreported and unregulated fishing, including coordinated engagement under Australia's $2 billion Pacific Maritime Security Program," according to the Department of Foreign Affairs.
Australia is actively working with Pacific nations to extend its official reach into the region's vast fishing grounds. But China appears, as with the Solomon Islands deal, to be a step ahead.
At a meeting of the first China-Pacific Island Countries Fishery Cooperation and Development Forum, held in Guangzhou on Dec 8, 2021, Ma Youxiang, the vice minister of fisheries at China's Ministry of Agriculture and Rural Affairs, said China stood ready to cooperate on finding solutions to problems related to IUU fishing, proposing the establishment of an "intergovernmental multilateral fishery consultation mechanism".
To be fair, China leads the world in aquaculture, accounting for 58% of the world's output. But its demand for seafood is a key driver behind its growing presence in the Pacific and elsewhere in the region.
Troubled waters: China's deep-water fishing fleet a front for maritime militia
Not only are these thousands of vessels illegally fishing, many are also souped-up paramilitary craft being used as a disguised military force.
APR 05, 2022
China's deep water fishing fleet is the world's largest by far, with estimates ranging as high as 17,000 vessels — including at least 1000 registered in other countries.
As well as being responsible for illegal offshore fishing, parts of the fleet are souped-up paramilitary vessels that act as a seafaring militia. They are equipped with heavy-duty water cannons, and there are at least 84 purpose-built vessels with reinforced steel hulls for ramming — along with hundreds, possibly thousands, of other fishing vessels.
This is an effective naval reserve force which has twin aims: to use its muscle against rival fishing fleets and as a disguised military force for any harder-edged activities with the aim of establishing China's maritime sovereignty.
The elite part of this fleet has been named the People's Armed Forces Maritime Militia by the US Department of Defense — and with good reason. It is under the direct command and control of the People's Liberation Army and has been an integral part of the Chinese Communist Party's defence strategy since the 1950s and emerged on the global stage in the 1974 stoush with Vietnam over the Paracel Islands.
Since then it has grown and cemented itself as the third arm of China's maritime defence strategy, led by the PLA's navy and the Chinese Communist Party coastguard.
Over the past decade it has been a regular player in China's adventurism into the East and South China seas where it has disputed territory in the east with Japan, and seven nations, including Taiwan, in the south.
It played a central role in China's seizure of Scarborough Shoal in 2012 — a territory claimed by the Philippines — as well deployment of a Chinese oil rig in Vietnamese waters in 2014, although China later moved the structure. Since the China's South China Sea artificial island outposts were completed in 2016, militia boats have regularly patrolled the disputed area — including blocking US ships. In 2018 ​​about 100 militia boats were deployed near Philippine-occupied Thitu Island, and in 2021 a similar number surrounded the Whitsun Reef, also in the Philippines exclusive economic zone.
The militia boats are owned by large fishing companies and crewed by fishermen, many of whom in recent years have had training by the PLA's navy and the coastguard. The force ultimately reports to China's military commander-in-chief, Xi Jinping, also the CCP secretary-general and president.
Internationally, the militia is classified as a naval auxiliary force for which definitions are loose. South-East Asian countries with exclusive economic zones that China encroached upon are already increasingly using their coastguards to support their territorial claims. But only Vietnam — which operates under a near identical Leninist-Marxist system of government to its northern neighbour — operates a similar fleet, and it is bulking up. In January Vietnam held a flag-raising ceremony for a five-vessel fleet that China ironically claimed is equipped with heavy machine-guns.
The militia and its grey zone operations obviously pose a conundrum for countries at its receiving end, and others such the US and Australia who are concerned about China's maritime activities. But according to a detailed report by the US Center for Strategic and International Studies, its activities violate international law.
The report said: "Efforts to block the lawful activities of other claimant states within their exclusive economic zones are in violation of the United Nations Convention on the Law of the Sea and customary international law. Unsafe manoeuvres intended to impede the operations of foreign ships by creating a risk of collision violate the International Maritime Organization's regulations for preventing collisions at Sea, or COLREGS."
In 2019, ​​outgoing US chief of naval operations Admiral John Richards warned his Chinese counterpart, Vice-Admiral Shen Jinlong, that the US Navy would respond to aggressive acts by militia boats and ships as though they were part of the armed forces.
The 2020 decision by Papua New Guinea to allow China to build a fishing port in remote Daru which lies about 200km from the Australian mainland turned heads in Canberra, particularly since there are no abundant fishing grounds nearby. Although it now seems the port may not eventuate — at least at this time — and Australia has countered with aid to PNG for port upgrades, it signals China's intent.
Failing to confront the militia normalises Beijing's presence in other nations' territorial seas, the Australian Institute of International Affairs wrote in February this year.
"If allowed to continue unchallenged, China could effectively dictate terms to other South China Sea littoral states on where they can fish, where oil companies can drill, and so forth. Naturally this would give Beijing significant leverage in the region and open opportunities to forge political agreements — reducing the scope for military cooperation with the US and bringing littoral states into the Chinese orbit," it wrote.
The militia's emergence and the probability that it is moving closer to Australia would seem like the ideal opportunity for Canberra to improve its links with many of our South-East Asian neighbours, or risk another nasty surprise like the impending China/Solomons deal.
The Herald Sun
Australia joins world powers to mobilise against Beijing in South China Sea
The world's superpowers are testing Beijing's patience in the South China Sea and they've hit back – with a special warning for Australia.
Beijing, be warned. Germany's sending a frigate. The UK has an aircraft carrier in the South China Sea. Australia's joining India in part of a Pacific tour. And now, the US has deployed its most potent battle group in decades.
"China's military will take all necessary means to deal with (any provocation) resolutely and effectively," Chinese defence ministry spokesman Wu Qian warned last week.
"China is not afraid of any provocateurs. Neither Britain nor Germany has the power to fight China in the South China Sea. I believe they are very clear on this," the editor-in-chief of the state-run Global Times Hu Xijin proclaimed in a video dialogue.
But it's not just Britain and Germany. It's also India, Denmark, France, Japan, the United States and Australia. And, to a lesser extent, Singapore, Malaysia, Vietnam and the Philippines.
All are taking part in international co-ordination and co-operation exercises as the warships circle through the troubled region.
Beijing's wolf-warrior media has singled out the US for the most intense criticism. But Australia also gets a mention.
"Since the US views China as its top strategic competitor, it needs to follow the rules of the great power's game and keep a distance from China's strength," it declares. "Japan and Australia, in particular, must be warned that they need to keep their distance and that it is dangerous for them to provoke China by following the steps of the US."
Global community
Germany's frigate, the Bayern, left its home port on Monday on the first leg of its voyage to Southeast Asia. During the next seven months, it will exercise in the Mediterranean, join the anti-piracy effort off Somalia, and poke its nose into the South China Sea. Along the way, it will visit Vietnam, South Korea, Japan and Australia.
It's the first German naval visit to the region in almost two decades.
On Wednesday, four Indian Navy warships pulled out of harbour on a two-month tour of duty to Southeast Asia and the western Pacific. The task group, which includes a guided-missile destroyer and a frigate, has been given the mission to "expand security ties with friendly countries".
The brand new British aircraft carrier HMS Queen Elizabeth has already passed without incident through the South China Sea. It is leading a multinational group of destroyers and frigates on a 42,000km voyage, including combat exercises involving Japan, France, Australia, and the US.
But the largest assembly of warships is coming from America.
All three of its advanced Seawolf-class nuclear attack submarines slipped into the Pacific at the same time last month. Their destinations and missions are not likely to be revealed.
But, this month, the US Navy is making a much more visible statement.
The aircraft carrier USS Carl Vinson has put to sea leading one of the largest fleets in over a decade. With it is the Ticonderoga-class guided-missile cruiser USS Lake Champion and six Arleigh Burke-class guided-missile destroyers – USS Chafee, USS Dewey, USS Higgins, USS Michael Murphy, USS O'Kane and USS Stockdale.
Most recent US aircraft carrier deployments have been a fraction of this size.
Gunboat diplomacy
Beijing has warned the German and British warships against taking "wilful actions" against China during their deployments to Southeast Asia. It has accused them of joining "the US' political mobilisation of the West".
But there is a reason for the growing display of global displeasure.
Beijing has built several artificial islands out of non-territorial reefs and sandbars in the South China Sea. It has put military-grade airfields, ports and barracks on most of these – along with heavy gun and missile defences.
It's using these islands to assert ownership over their 12 nautical mile (22km) ocean boundaries and claiming "archipelago" island chain rights by connecting these territorial dots.
However, the United Nations Convention on the Law of the Sea (UNCLOS) does not consider tidal reefs and sandbanks territorial soil. Turning them into artificial islands doesn't change this.
And that's even before taking into consideration the UN's Permanent Court of Arbitration 2016 ruling that rejected Beijing's claim of historical ownership over the entire sea as being without basis.
Beijing has ignored both rules-based judgments.
It insists Vietnam, the Philippines, Malaysia, Borneo and Indonesia have no territorial rights to the South China Sea. It makes similar claims against Japan and South Korea in the East China Sea.
So far, only the US has been willing to sail its warships through Beijing's claimed 12 nautical mile (22km) boundaries around its artificial islands and the Taiwan Strait. Britain, France, Japan and Australia have so far largely limited their warship manoeuvres to less contested waters.
Friends in need
"It's good to talk about our values, but it's even better to prove it," says German Defence Minister Annegret Kramp-Karrenbauer. "The frigate Bayern is heading towards the Indo-Pacific – a sign of stability, prosperity and a rule-based, multilateral order. Together with our valued partners in the region, Germany is showing its presence in the Indo-Pacific and setting an example of solidarity."
It's a sentiment echoed by New Delhi. "The deployment of the Indian Navy ships seeks to underscore the operational reach, peaceful presence and solidarity with friendly countries towards ensuring good order in the maritime domain …" an Indian defence ministry statement reads.
But, while asserting their rights to international shipping lanes within Beijing's arbitrary "Nine Dash Line" claim, both India and Germany are unlikely to provoke Beijing directly.
Despite months of speculation, Britain's aircraft carrier task force last month steered clear of China's artificial island fortresses. Nor did it approach Taiwan. Instead, it crossed through the "Nine Dash Line" on its way to the Philippine Sea.
Beijing has applauded London's tact.
The Hong Kong-based South China Morning Post quoted a source "close to the People's Liberation Army" as saying the People's Liberation Army had been "satisfied with the British carrier strike group's low-profile naval presentation".
"China hopes navy vessels of other nations abide by international law when sailing across the South China Sea, respect the rights and sovereignty of the coastal nations, and avoid actions that damage regional peace," China's foreign ministry added.
Equal and opposite reaction
China has responded to this increase in international naval activity by hold yet military exercises of its own. Between Friday and Tuesday, a vast 100,000sq km in the South China Sea between Hainan Island and the Paracel Islands has been declared "off-limits" for a live weapons drill "as a response to the joint Indo-Pacific military exercise".
"We must prove to the US and its allies that we love peace, but we are not afraid of a war with the US in the Taiwan Straits and the South China Sea. We are determined and capable to fight until the end and defeat it if these areas are attacked by the US.
"If the US deploys its military forces to the South China Sea, no matter how many warships they send, they will only be like a group of rabbits partying obliviously while China's guns aim at them."
But among these belligerent words was something of a backdown.
Global Times editor-in-chief Hu said the UK, Dutch, Indian and German warships would "not create a conflict with China" as long as they pass through the area "normally in accordance with international law".
Previous wolf-warrior diplomacy had sought to deny the right of any international warship to access the broad Nine-Dash Line claim; essentially barring them from the South China Sea.
But the Global Times drew the line at its artificial island fortresses and, by implication, the contested Spratly and Paracel Islands.
"The South China Sea is an international waterway where countries enjoy freedom of navigation. However, it is located next to Chinese islands and reefs that are part of China's core interests. China will not tolerate for a long time the US playing a geopolitical card to showcase its hegemony," he said.
"We strongly hope that the commanders of those warships have the strategic awareness of maintaining their country's relations with China and will not take wilful actions in the South China Sea."
EDITORIAL Abe's legacy on China a beacon for Australia
July 10, 2022. The Age
The outpouring of sympathy in Australia for the death of former Japanese prime minister Shinzo Abe is a sign of growing awareness of the importance of Japan for our security as well as our economy.
Prime Minister Anthony Albanese called a press conference on Saturday to express his shock at the brutal murder of Abe, who was gunned down at the age of 67 while campaigning in the city of Nara.
Albanese described Abe as "a great statesman who made a difference". Victoria illuminated Melbourne's landmarks in red and white, the colours of the Japanese flag, as a sign of respect. NSW did the same for the sails of the Opera House.
It is hard to think of any other Asian leader in history whose death would have produced such a reaction in Australia.
It is partly the brutal way Abe died, which is so out of keeping with our understanding of Japan as a civil, law-abiding society where gun violence is almost unknown.
But Australia's reaction also reflects Abe's success during the eight years of his second term as prime minister from 2012 till 2020 in reviving Japan and giving it a global role that turned it into a crucial strategic ally for Australia as well as an economic partner.
When he took office, Japan was still recovering from the collapse of the financial bubble of the 1990s and the great tsunami of 2011.
Abe promised a plan to reform the economy, known as "Abenomics", and also promised to go beyond the pacifist and passive foreign policy Japan had pursued since its defeat in the Second World War.
For Australia, Abenomics resulted in the landmark free-trade agreement Abe signed with Tony Abbott in 2014.
Abe became an increasingly important security partner as China's seizure of disputed reefs in the South China Sea shifted Australia's attitude to China's rise.
After 2016, his clear-eyed, pragmatic approach to China compensated for then-US president Donald Trump's incoherence and indifference to democratic values.
Abe helped save the Trans Pacific Partnership Agreement, a large Asian trade deal, which Trump abandoned. He played the lead role in forming the Quad of the US, India, Japan and Australia as a counterbalance to China.
Critics say Abe's strong foreign policy rubbed some neighbours, especially Korea, the wrong way because he revived memories of Japan's imperial history. But Abe in practice stuck to his vision of a "free and open" Indo-Pacific.
China was often unhappy with Abe, especially when he passed legislation which loosened the limits in Japan's post-war constitution on the use of its Defence Force. But China and Japan remain closely intertwined economically and diplomatically engaged.
The COVID-19 pandemic denied Abe the chance to leave on a high by delaying the 2020 Olympics he orchestrated, and he resigned pleading ill health at the end of the year.
Until his final breath, however, he was active in politics, urging his successors not to let Japan shrink back into its shell. Current prime minister Fumio Kishida has listened so far. Japan is the most outspoken Asian country in condemning Russia's war in Ukraine. Kishida is talking about lifting defence spending.
Australia often looks to the US or Europe for leadership and support. But Foreign Minister Penny Wong, who broke a two-year diplomatic freeze by meeting China's Wang Yi at the G20 on Saturday, should look to Abe's legacy. She promised to "stabilise" Australia's relations with China. Abe provides a paradigm of how to engage with China while standing up to it when necessary.
Editorials
Wang's effective diplomacy
EDITORIAL, The Australian
The move by several Pacific nations to support China as it pushes back against criticism of its abysmal human rights record is a sharp reminder of Beijing's ongoing influence across the region. At the same time, in Honiara on Friday, Foreign Minister Penny Wong achieved a diplomatic breakthrough when she secured what appears to be a firm assurance from Solomons Island Prime Minister Manasseh Sogavare that there "will not be a military base nor a persistent foreign military presence" in his Pacific Islands nation. That was taken as a setback to prospects of China establishing a military base in the country.
It did not stop Solomon Islands at the UN Human Rights Commission in Geneva, as well as Papua New Guinea, Kiribati and Vanuatu, joining human rights defenders such as North Korea, Russia, Iran, Myanmar and Saudi Arabia in condemning "foreign interference" in Beijing's "sovereign affairs", specifically its human rights abuses in Xinjiang, Hong Kong and Tibet. The statement the Pacific Island states backed was drafted by Cuba. It pledged opposition to "politicisation of human rights and double standards, or interference in China's internal affairs under the pretext of human rights". It was the first time Vanuatu had supported such a statement and follows the recent visit to Port Vila by Chinese Foreign Minister Wang Yi as part of his eight-nation Pacific Islands-hopping foray. Vanuatu's action is an alarming sign of its growing strategic alignment with China.
The statement given to Senator Wong by Mr Sogavare appears reassuring. Read with his reaffirmation to her that Australia remains Solomon Islands' security partner of choice, it suggests a welcome retreat from his absurd diatribe in May when he claimed Australia was preparing to "invade" his country. Senator Wong deserves credit for her persistence in making her third trip to the region since Labor won office. The challenge remains, however, to ensure that Mr Sogavare makes good on his word while at the same time dealing with challenges stemming from the island states' backing for China on human rights.
Presumably PNG, Solomon Islands, Kiribati and now Vanuatu, after their backing of China in the UNHCR in a statement on human rights, can no longer be considered hostile to Beijing's inroads in the Pacific region – possibly in return for some form of largesse. The vote in Geneva suggested that China's relationships with several nations in the region are at stake.
South China Sea blockade possible
EDITORIAL
Japanese Prime Minister Fumio Kishida's warning that "Ukraine today may be East Asia tomorrow" was part of his sobering keynote address to the Shangri-La Dialogue defence forum in Singapore last weekend. Defence Minister Richard Marles's meeting with Chinese Defence Minister Wei Fenghe at the summit was an encouraging development. But it indicates a change in China's approach more than a strategic change on Beijing's part. As Anthony Albanese said on Tuesday, China needs to remove its tough sanctions on Australian wine, barley and other goods to improve relations with Australia.
As a result of Beijing's unrelenting militarism and unwillingness to observe the rules-based order, the Indo-Pacific region faced serious challenges, especially in the South China Sea, Mr Kishida said: "Are the rules really being honoured? Neither international law, in particular the (UN) Convention on the Law of the Sea … nor the award rendered by the arbitral tribunal under this convention is being complied with … I have a strong sense of urgency that Ukraine today may be East Asia tomorrow." Mr Kishida, to his credit, pledged $2.9bn to help Indo-Pacific nations boost their maritime law enforcement capabilities.
Singapore Defence Minister Ng Eng Hen was similarly concerned. He warned of a Black Sea-type blockade of the South China Sea, given China's claim to more than 80 per cent of the resource-rich waters of Southeast Asia. "The risk of something happening to the South China Sea, as it did in the Black Sea, is not quite theoretical," Dr Eng said.
Both leaders are correct. General Wei's assurance that Beijing has a vested interest in freedom of navigation does not ring true given the Chinese Communist Party's disregard for the sovereignty of countries in the region and its militarism and coercion. As Mr Marles said, China's reluctance to condemn Russia's invasion of Ukraine "should give us cause for concern". China, as it contemplates a takeover of Taiwan, could be following Russian President Vladimir Putin's tactics, including his Black Sea blockade that is having a dire impact on global food supplies.
US Indo-Pacific fleet commander John Aquilino was right. As he told the Shangri-La Dialogue, this is "the most dangerous period, potentially, since World War II".
The Australian - Analysis
What neither the media nor the government is telling us about Australian activities inside China's exclusive economic zone
When Australia sends vessels into the South China Sea, is it a brave assertion of freedom of navigation or about gathering intelligence?
BERNARD KEANE AND CLINTON FERNANDES
JUN 21, 2022
As more dangerous interactions between Australian and Chinese military forces occur in the South China Sea, it's important to explore what the legal basis is for Australia's activities — and what neither the government nor the media reveal about them.
Defence Minister Richard Marles says Australia is acting in accordance with international law when conducting naval and aviation activities in China's exclusive economic zone (EEZ). Just so — there is no doubt that EEZs around the world are international waters.
EEZs encompass waters extending up to 200 nautical miles (approximately 340 kilometres) from a country's shores. Under the 1982 United Nations Convention on the Law of the Sea, a coastal state has the right to regulate economic activities (such as fishing and oil exploration) within its EEZ. China has ratified the convention, established its own EEZ, and also recognises those of other states.
But the United States has not ratified the convention — the only major maritime power to not do so. However, it says it will act in accordance with its provisions. And it established its EEZ within 200 nautical miles of its coast and also recognises the EEZ of other states.
But it also says it has the right to conduct military and intelligence-collection activities within any country's EEZ. China disagrees. It says it respects freedom of navigation in the South China Sea, but does not respect the right of foreign governments to conduct military and intelligence-collection activities within its EEZ.
More to the point, the three major regional maritime powers friendly to Australia — India, Indonesia and the Philippines — agree with China.
For example, in April last year, the US 7th Fleet carried out a freedom-of-navigation operation in the EEZ of Quad partner India. India objected, saying the convention "does not authorise other states to carry out in the EEZ and on the continental shelf, military exercises or manoeuvres, in particular those involving the use of weapons or explosives, without the consent of the coastal state".
So what benefit do we get from upholding the US approach to EEZs, especially given the potential to upset key regional powers we want on our side? An expert from the US Naval War College who testified before Congress in 2009, said if it accepted the position of China, India, the Philippines and Indonesia on EEZs, the US would be forced to conduct military operations from more than 200 miles offshore.
That would significantly reduce the range of US sensors and missiles, making intelligence-gathering much harder and making it much more difficult to deploy US marines and their equipment in amphibious assaults. America's ability to project naval and air power would face limitations not only in the South China Sea but also in other EEZs such as the Persian Gulf. Its ability to use the world's oceans as a medium of manoeuvre and global power projection would be threatened.
This approach has consequences. China has begun to conduct intelligence-gathering and presence operations in other countries' EEZs, including Australia's, justifying its behaviour by saying that it would not do so if Australia adopted its own position on the sovereignty of EEZs. Australia can have no complaint if China adopts the very behaviour we're engaging in.
The real nature of the dispute over EEZs is rarely, if ever, made clear by the Australian government. The presence of Australian vessels and aircraft in the South China Sea is always explained in vague terms as about "freedom of navigation", without saying what that actually involves — dropping sonobuoys to identify Chinese submarines and ships in order to destroy them at the start of hostilities. Instead, Australian vessels and aircraft are portrayed as innocently exercising their rights under
international law in the face of a belligerent power.
Australian media rarely deviate from the government line. In foreign media, however, it is relatively normal to note that there is a fundamental dispute between the US and China over what conduct is permissible in EEZs.
Australians deserve to be told what the objective is: to uphold America's desire to project power in every EEZ in the world, not just the South China Sea. Otherwise they will continue to be misled if or when a clash occurs.
Editorial
How can we resist Xi Jinping's ambitions?
Greg Sheridan. June 23 2022.
This week China significantly advanced its strategic ambitions, with a new directive and an expansive and ominous claim, while resuming high-level ministerial contact with Australia, with Chinese Defence Minister Wei Fenghe meeting his Australian counterpart, Richard Marles, in Singapore.
These are epic times of complexity and unbridled strategic competition. Nothing is more important for Australia than navigating them effectively.
The ministerial meeting is the first in more than two years, but does it mean anything? Trade Minister Don Farrell was unable to secure a meeting with his Chinese counterpart at a multilateral trade ministers' get-together. There has been no overture from the Chinese foreign ministry to Australia's new Foreign Minister, Penny Wong.
How Canberra and Beijing manage their bilateral relationship is highly important. But it probably doesn't affect Beijing's ultimate strategic plans, which are inimical to Australia. Anthony Albanese, in response to the renewed ministerial dialogue, declared that it was the government in Beijing that had responsibility to improve the relationship: "It is China that has imposed (trade) sanctions on Australia. They need to remove those sanctions in order to improve relations between Australia and China." That contradicted statements by the Chinese foreign ministry declaring that Canberra needed to act.
Marles said in Singapore that China was attempting to assert sovereignty in the South China Sea in ways that were inconsistent with international law. His meeting with Wei was surprisingly interactive and extended, whereas when the Chinese are in a bad mood with you meetings often devolve into little more than each side reading its talking points.
Marles used the meeting to register Australia's protest against a Chinese jet fighter intercepting, and dangerously and aggressively manoeuvring around, an Australian maritime surveillance aircraft operating in international air space in the South China Sea.
Wong herself, though not interacting directly with Chinese government officials, said the Albanese government would not sell out any Australian positions to achieve a better relationship with China: "We will always stand up for Australia's values and interests, whether it's human rights, the South China Sea or transparent, rules-based trade."
The Albanese government is attempting to stabilise the China relationship, which means bringing it back to a less dramatic and denunciatory frame, allowing the two governments to transact business more normally.
However, there is a sober realism informing Albanese and his ministers. The government will not compromise national interest to achieve this diplomatic aim or abandon long-held Australian positions to which Beijing objects. It understands that Australia now faces profound and pervasive strategic competition with Beijing in the South Pacific. Wong has made three visits to the South Pacific in three weeks. Nothing could better illustrate the depths of the government's concern.
China did not succeed in getting 10 island nations to sign up to a single overarching agreement with it, but it did succeed, in foreign minister Wang Yi's historic tour of the South Pacific, in signing a raft of bilateral agreements.
It has a profoundly disturbing security agreement with Solomon Islands and is extremely active in Papua New Guinea and Vanuatu. Many military analysts believe there is a 50-50 chance that Beijing within the next five years will achieve its longstanding policy aim of securing a military base in the South Pacific.
Beyond the South Pacific, the Albanese government also recognises we are in for a long period of deep strategic competition throughout the Indo-Pacific between China on the one hand and the US and its allies on the other. Which brings us back to the two really disturbing and intimately connected strategic claims Beijing made this week.
Xi Jinping signed an order authorising special military operations abroad. This allows Chinese military and coastguard to exercise lethal force in circumstances other than war where Chinese resources, infrastructure, personnel or interests are at risk.
This guarantees even more aggressive behaviour by Chinese ships and aeroplanes in the South China Sea and in the waters near Taiwan and Japan. It is similar to the language contained in Beijing's security agreement with Solomon Islands. It means it's even more likely Beijing would be able to set up a de facto naval base at very short notice.
Xi's government has also declared that the Taiwan Strait is territorial Chinese waters and that it has sovereign rights over the strait. The Taiwan Strait, the body of water that separates Taiwan from mainland China, is in fact 180km wide.
The Biden administration immediately declared that the strait is indeed international waters and it will keep transiting through the strait. The US Navy is believed to do this about once a month.
The two moves combined show a determination on Beijing's part to set up effective exclusion zones in what other nations recognise as international waters or international air space. In Beijing's view, foreign ships and planes can enter these spaces only with Chinese permission.
So is Beijing spoiling for a brawl with someone or is it just wanting to put more pressure on everyone to establish its regional primacy? What are Beijing's actual goals? What are the limits of its strategic ambitions?
Mike Green, the new head of the US Studies Centre at the University of Sydney, who was the Asia director at George W. Bush's National Security Council and more recently travelled to Taiwan on behalf of the Biden administration, believes Beijing wants a sphere of influence in the Indo-Pacific, and in certain respects more widely internationally.
He tells Inquirer: "China wants a situation in which no country in the Indo-Pacific can make any move on diplomacy, technology or with the military which contradicts China's core interests. And it has defined those core interests to include Xinjiang, Tibet, Taiwan and the South China Sea.
"It also does not accept the legitimacy of any criticism of China's internal arrangements (such as human rights). It won't accept the legitimacy of any criticism from the EU, or the African Union or any multilateral organisation in the world. That may appear defensive, but in order to achieve its aims China has to be constantly aggressive. Xi has not only constructed islands in the South China Sea but produced a very active social mobilisation campaign against the West, not just the US but the West, and against democracies. Australia is in the crosshairs because it is a key US ally, in China's view part of the West, and a democracy."
Green thinks it unlikely that Beijing will soften in its attitude to Australia, and especially its alleged grievances, such as laws restricting Chinese state-influenced companies from investing in our critical infrastructure, or the ban on Huawei participating in the 5G network, or its other complaints: "There is no case where Xi has softened, not on Korea regarding missile defence systems, not with the US on trade, not with India on the border dispute."
That suggests that if Beijing decides it has got sick of the trade embargoes it levies on Australia, it may just gradually remove them, without any announcement because the Chinese Communist Party never admits that it got anything wrong.
Xi himself has declared China's economic and strategic aims are closely linked, and that China will become the world's most powerful nation, with the biggest economy, the strongest military, dominance in key technologies and the greatest influence.
Justin Bassi, executive director of the Australian Strategic Policy Institute and a former foreign affairs adviser to Malcolm Turnbull when he was prime minister, says one of the big challenges for Canberra is that it must deal with the day-to-day management of the bilateral relationship but also safeguard Australia's interests in the broader strategic competition that Beijing is waging so energetically.
"An improved Australia-China relationship is an important goal, but with two caveats," Bassi tells Inquirer.
"First, it is China's actions that must change, not Australia's. It is China's economic coercion, arbitrary detention of Australians, dangerous actions in the South China Sea and malicious cyber and foreign interference that form the structural problems in the bilateral relationship.
"Second, even if some or all of these actions cease, Australia must continue playing an active role in the global strategic competition.
"This means working with allies to prevent China from up-ending the rules-based order and contravening its global commitments, whether through undue influ­ence on international institutions, technological suppression, unilateral actions in the South China Sea, developing military bases in the Pacific or systemic and egregious human-rights violations. Australia cannot afford to ignore such behaviour, even if bilateral issues are resolved.
ABC
What does Beijing and Canberra's relationship tug-of-war in the region mean to Australia's Pacific Islander community?
By Annika Burgess and Joyce Cheng
Posted
Foreign Minister Penny Wong's hasty departure to the Pacific islands a mere days after the Labor government was sworn in was meant to send a message to the region that Australia has its back.
But for Papua New Guinean Vicki Kinai, seeing Senator Wong "just dash like that" hasn't exactly instilled a sense of safety and comfort.
"I saw that Penny Wong went straight to the Pacific Islands – what does that really mean? To me that is frightening," Ms Kinai told the ABC.
"It can't be good and I think they left it too long."
Ms Kinai has lived in Australia for 16 years, but still has very close ties with PNG and her community back home.
She has been watching the news closely as Australia and China play a diplomatic tug-of-war in the Pacific with duelling visits across the region by both foreign ministers this week.
"Our people back in Papua New Guinea… don't know much about what's happening around the world, but being here and knowing more about what's happening, I'm really in fear," Ms Kinai said.
Attention on the region 'confusing'
Chinese Foreign Minister Wang Yi's marathon tour of the Pacific landed him in PNG on Thursday – just as the country is in the middle of an election.
Ms Kinai is worried about the intentions of the visit and the influence China may have on politicians.
"People say that Papua New Guinea is corrupt and China knows this very well," she said.
Ms Kinai isn't the only member of Australia's Pacific islander community feeling unnerved by all the sudden attention on the region.
The diplomatic visits have been dominating headlines, but media access is heavily restricted and a lot of information is being fed through high-level statements and press conferences.
Many repeat claims from Beijing that its intentions in the region are based on "mutual respect".
"I think it's confusing. That's why I am scared. I don't know what's happening," Ms Kinai said.
'It's unpredictable'
Melbourne resident Nancy Fugui is also finding the situation daunting.
Ms Fugui is from Solomon Islands, where her government signed a controversial security pact with China in April.
She believes Solomon Island's closer relationship with China will inevitably lead to the country being exploited.
"China is a very big country and the Pacific Islands, most of us are small countries with small populations," she said.
"It's unpredictable what China has in mind. But lately, we believe that they want to get their hands on our resources and I don't think most of us are happy with that."
Ms Fugui wants Australia to have a stronger presence in the country, saying that prior to the pact with China the government had only engaged with the Solomons "bit by bit".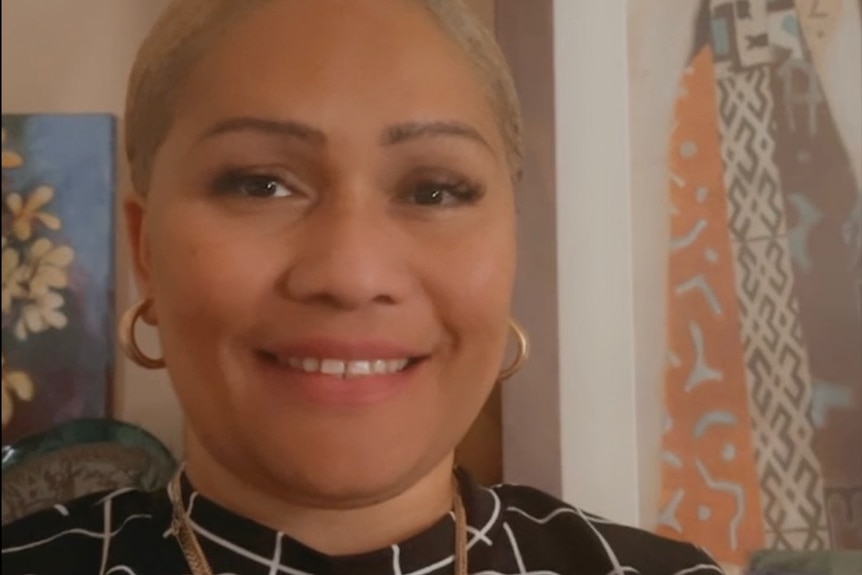 Beijing has said the deal would involve China cooperating with Honiara on maintaining social order, combating natural disasters and safeguarding national security.
"I don't know why our government brought in police from China. It's not good," Ms Fugui said.
"Our country is really vulnerable at this moment with security, with resources. We don't know what's going to happen in five years' time."
China painting a different picture
The Chinese Foreign Minister held a virtual meeting with a host of countries in Fiji on Monday with the aim to strike a sweeping trade and security agreement with 10 Pacific Island nations.
The proposal was shelved after a number of Pacific countries raised concerns about both the substance of the pact and China's approach.
However, Beijing remains confident in its ambitions in region.
It has signalled it will press ahead with negotiations after releasing a position paper that omitted several key components of the initial proposal.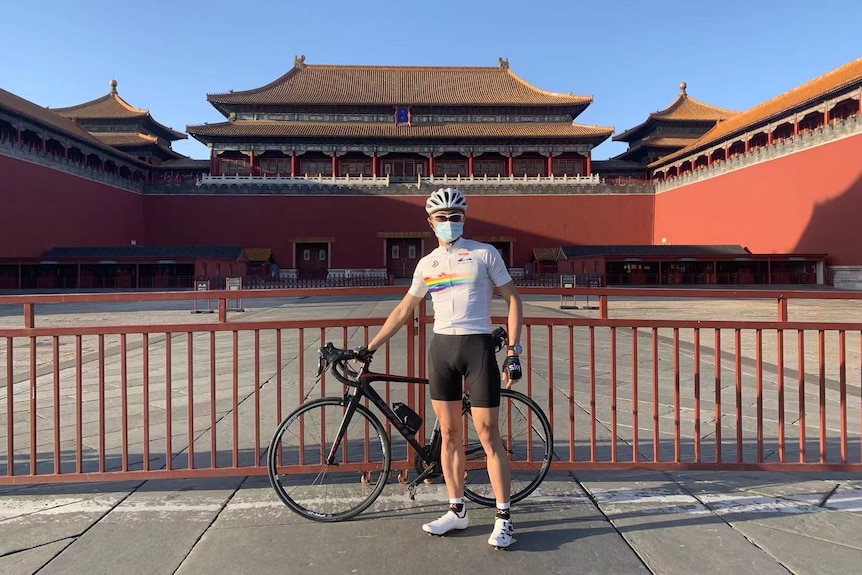 We need heretics in China debate - The Age
The Age. July 9 2022.
We need heretics in China debate
MATTHEW KNOTT
Four years later, I remember the class vividly. It was a spring morning at Columbia University in New York; my fellow students and I were in our weekly American politics seminar. Towards the end of the class our professor asked us to participate in a brainstorming exercise. The task: think of some opinions that are conventional wisdom today but could be regarded as mistaken, or even abhorrent, in the future.
After all, only decades ago it was mainstream for Americans to support racial segregation and to believe homosexuality should be illegal. Our class came up with a few ideas – future generations might be almost entirely vegetarian and regard meat-eating as barbaric – but the exercise proved extremely difficult. That was the point.
Our professor – Nicholas Lemann, a staff writer at The New Yorker – was trying to demonstrate how the consensus of the day can be wrong. He wanted us to continually challenge our underlying assumptions, to be open to the possibility that ''common sense'' ideas may be profoundly misguided.
I remembered the class this week while reading the latest Quarterly Essay, an exploration of Australia's relationship with the US and China. The style of thinking Lemann was promoting comes naturally to the essay's author, Hugh White. An emeritus professor of strategic studies at the Australian National University, White is one of the country's most prolific commentators on defence and global affairs. He is also one of our most polarising thinkers. US foreign policy expert Randall Doyle describes him as the ''heretic inside the house of Australian foreign policy''.
American sociologist Lester Kurtz defined the heretic as a ''deviant insider'', someone close enough to power to be threatening but distant enough to be considered in error. His description fits White perfectly. White has been the ultimate insider, serving as a senior Defence Department official and adviser to Bob Hawke. His deviance emerges in his profound scepticism of Australia's alliance with the United States and his insistence that China should be allowed to exert more influence in its region, reflecting its status as an emerging economic superpower.
The release of White's essay, titled ''Sleepwalk to War'', is well timed as it coincides with the arrival of a federal Labor government and tentative signs of a thaw in hostilities between China and Australia. Foreign Minister Penny Wong was set to meet her Chinese counterpart, Wang Yi, in Bali yesterday, the first such meeting since 2019.
White's central contention is that Australia risks stumbling into a disastrous war with China by overestimating American power and its commitment to the Asia-Pacific. ''I think historians will judge both our political and bureaucratic communities harshly for that,'' he tells me.
White's stance has led to accusations that he is soft on the authoritarian regime in Beijing, a damaging charge given the hawkish turn in Australia's China debate. Clive Hamilton, a leading Beijing critic, has labelled White a China ''capitulationist''. White admits his outof-vogue opinions have ''certainly affected my standing as a member of the foreign and strategic policy community''.
An exponent of cold-blooded realism, White insists he's an accidental heretic. ''I started this process as a classic pro-American Australian defence public servant. I had custodianship as a bureaucrat of some of the bigger, sexier parts of the alliance. I'm still a proalliance person if I think it's going to work.'' He pauses. ''I just don't think it's going to work.''
White's first major foray into provocation came in 2010 with his first Quarterly Essay, ''Power Shift''. It argued America should share power with China and relinquish its military supremacy in the Asia-Pacific, a position that detonated a fiery debate in the foreign policy community.
White now thinks his idea of powersharing in Asia is no longer feasible. China has become too strong and the US too weak. The most likely outcome in coming decades is ''the US-led era in our region will give way to an Asia divided between two regional hegemonies ... India will dominate South Asia and the Indian Ocean, and China will dominate East Asia and the Asia Pacific.''
His pivotal question is whether America gives up its dominance in Asia peacefully or following a catastrophic conflict. The obvious trigger for such a war would be China sending troops into Taiwan to seize control of the island. Since the 1980s, successive US presidents have pursued a policy on Taiwan known as ''strategic ambiguity''. The policy means the US does not reveal whether it would intervene militarily to defend Taiwan if Beijing were to invade. Its goal is two-fold: to prevent Taiwan from declaring independence from China while dissuading Beijing from launching an invasion. Until now, it has worked. But with Beijing becoming increasingly assertive, it's under strain.
During a CNN forum last October, President Joe Biden was asked whether the US would come to Taiwan's defence if it was attacked. ''Yes, we have a commitment to do that,'' Biden replied, setting off a frenzy of speculation. Did Biden misspeak or was he jettisoning the policy of strategic ambiguity? White House officials quickly clarified that Biden was not announcing a policy change, but his comments still provoked alarm in Washington.
''The President has a tendency to make gaffes but this is potentially quite dangerous,'' Bonnie Glaser, one of America's most respected China experts, told me then. ''This is the only issue the US and China could go to war over so it's something the administration has to be very careful on.''
Biden's comments weren't a one-off, however. During a visit to Tokyo last month, he replied ''yes'' when asked whether the US was willing to get involved militarily to defend Taiwan. It remains unclear exactly what Biden is up to. It's possible he is trying to keep Xi Jinping off-balance or is clumsily referring to the Taiwan Relations Act, which commits the US to give Taiwan military support, but does not oblige it to intervene military if China invades.
Nevertheless, Biden's comments have been applauded by anti-China hawks in the US Congress and Australian Defence Minister Richard Marles. On 7.30 this week, Marles said: ''I welcome President Biden's remarks because I do think that they represent a statement of a greater American intent in this part of the world
– in the East Asian time zone, in the Indo-Pacific.''
White would be delighted to see the end of US strategic ambiguity, but in an entirely different way. He bluntly states that the US should abandon Taiwan to Beijing. And if the US won't do so of its own accord, Australia should make clear that it would not participate in a war over Taiwan. He concedes that a Beijing takeover would lead to great suffering for the Taiwanese people. His position sounds callous; indeed, it amounts to a pre-emptive capitulation to China. His analysis becomes more persuasive, however, when viewed in the context of Russia's invasion of Ukraine. Biden has explicitly ruled out sending US troops into Ukraine to avoid provoking a wider war with a nuclear-armed power. The same argument can be applied to a theoretical Chinese invasion of Taiwan. China posses nuclear weapons, if not as many as Russia. Unlike Ukraine, however, the US doesn't recognise Taiwan as a sovereign state. Why, then, would the US risk triggering World War III over Taiwan if it is not willing to put boots on the ground in Ukraine?
White's essay contains other challenging arguments. The prospect of a Chinese military base on the Solomon Islands? White is remarkably sanguine, saying it is less of a threat to Australia than many assume. The much-hyped Quad grouping between the US, Australia, Japan and India? He argues its meetings deliver grandiose commitments but nothing concrete.
What about the AUKUS pact, embraced by the Coalition and Labor as a landmark agreement that will help keep Australia safe? White regards it as a colossal folly, in terms of both defence procurement and geopolitical strategy. He says the mooted eight nuclear submarines, expected to be delivered around 2040, will take too long to arrive and will be too few to make much of a difference in a war with China. AUKUS, he says, is tying Australia closer to the US when it should be pursuing a more nimble, independent foreign policy.
There is much to question – and even vehemently oppose – in White's essay. He is vituperative in his criticisms of Canberra and Washington policymakers, but applies little scrutiny to the competence of officials in Beijing. He regards China's rise as unstoppable, ignoring the possibility its trajectory could be upended by economic downturn or major strategic miscalculation.
More hawkish foreign policy experts will undoubtedly pick apart White's arguments. But they should engage with them seriously. So should our political leaders. Foreign policy bipartisanship can be a good thing, but not if it degenerates into unthinking conformity.
We need heretics, even if they make us uncomfortable. At the very least, they challenge our assumptions and sharpen our thinking. Some unpopular ideas might even turn out to be astute. What we consider heresy today may become conventional wisdom before too long.
Matthew Knott is The Age's former US correspondent.