Skip to main content
It looks like you're using Internet Explorer 11 or older. This website works best with modern browsers such as the latest versions of Chrome, Firefox, Safari, and Edge. If you continue with this browser, you may see unexpected results.
Articles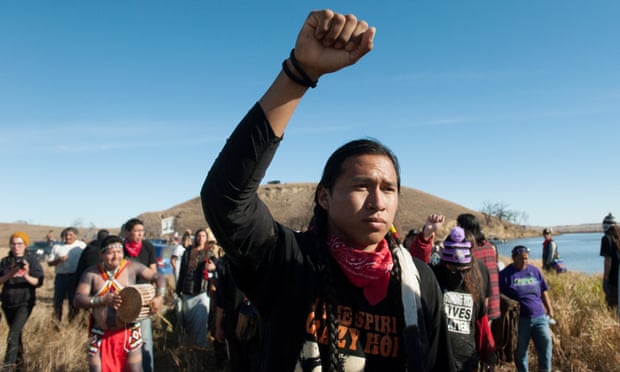 Protesters at the Standing Rock reservation in North Dakota, where people have been camping since April in defiance of the oil pipeline project. Photograph: Stephanie Keith/Reuters (Photo source)
Dakota Pipeline: What's behind the controversy?
Key Moments in the Dakota Access Pipeline Fight
North Dakota Oil Pipeline Battle: who's fighting and why
Dakota Access Pipeline: The Who, What and Why of the Standing Rock Protests
Battle over an Oil Pipeline: Teaching about the Standing Rock Sioux Protests
What to know about Dakota Access Pipeline Protests
Pipeline protests a pipe-dream?
Seeing Sociology: Standing Rock and environmental social movements.
Battle over an oil pipeline: Teaching about the Standing Rock Sioux protests.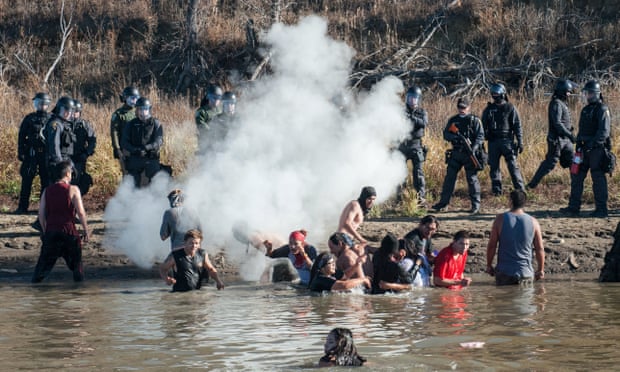 Police officers have used teargas against protesters on the Standing Rock reservation. Photograph: Stephanie Keith/Reuters (Photo source)


Photo source