Skip to main content
It looks like you're using Internet Explorer 11 or older. This website works best with modern browsers such as the latest versions of Chrome, Firefox, Safari, and Edge. If you continue with this browser, you may see unexpected results.
About Bethan Gray
Bethan Gray, an award winning Welsh designer, has an extraordinary background. Her family hails from an ancient Rajasthani clan that over centuries migrated across Arabia and Persia before settling in the Celtic heartland of Wales. It's a heritage that weaves a rich pattern of influences and inspirations, which draw on craft traditions of both East and West. Bethan's signature style reveals a love of detail, tactile textures, and luxurious materials such as semi-precious stones, marble, wood, and hand-tooled leather. Intricate patterns of light and dark, texture, purity of line, clarity, harmony and a connoisseur's eye for detail define her highly original style. Her skill in combining cutting edge design technology with a deep knowledge of the values of traditional craftsmanship resonates across cultures. (Read more about Bethan Gray on her website.)
Follow Bethan Gray on Twitter and on Instagram.
Inspiration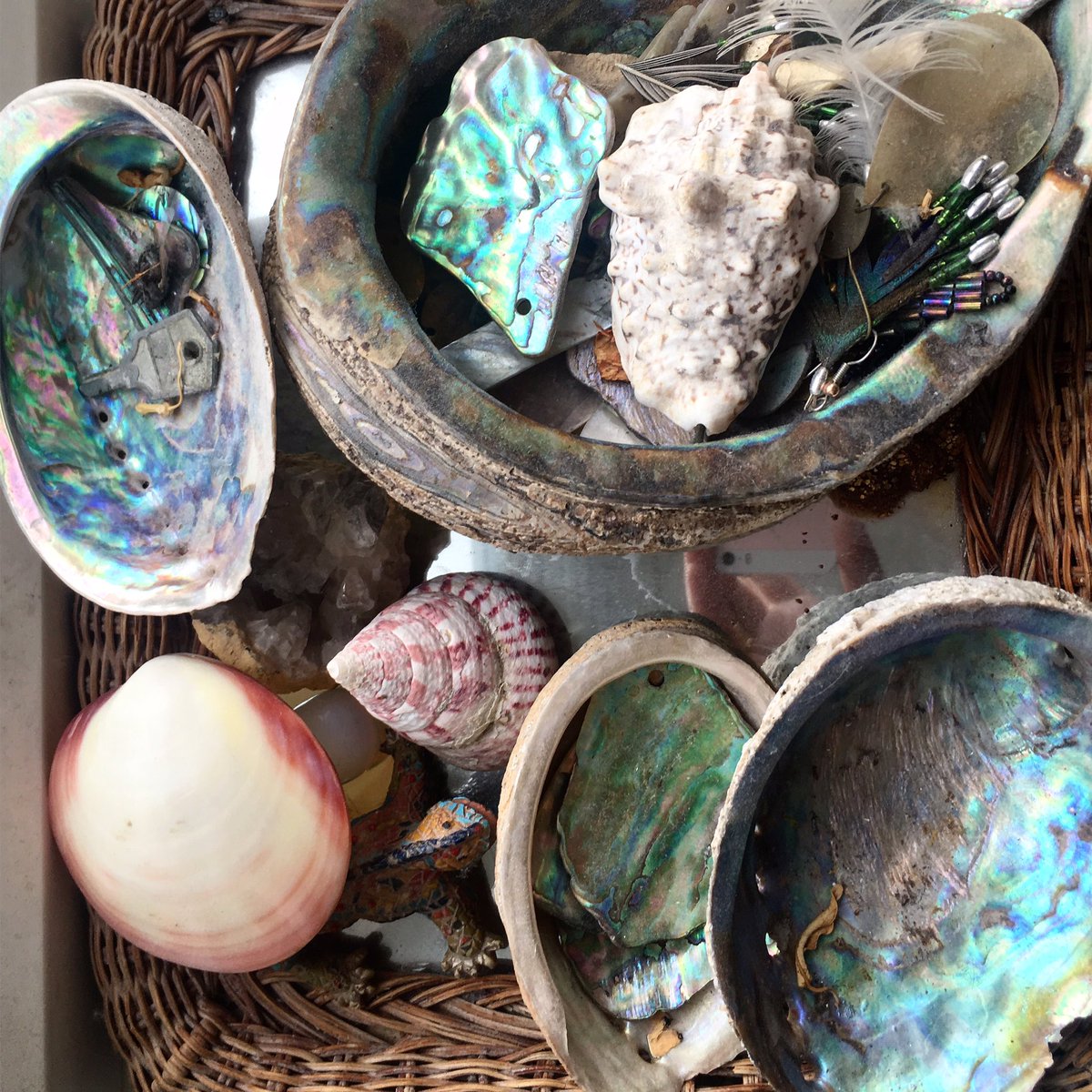 Bethan Gray's mother's collection of Mother of Pearl - inspiration for her wallpaper.
Bethan Gray - partnerships
Bethan Gray Design collaboration with John Lewis
Bethan Gray Design collaboration with Wallpaper * Handmade
Collaboration with Mitchell Abdul Karim Crites
Collaboration with NLXL Lab
Harrods interview (video)