Barnaby Joyce and the PM's Bonking Ban

Herald Sun 6th March 2018. Barnaby Joyce talks to the media again, this time doubting the paternity of his child with his former media adviser.

Herald Sun 24th February 2018. Barnaby Joyce makes the decision to resign as leader of the National party.

Sunday Herald Sun 25th February 2018. Barnaby Joyce will now sit on the government backbench.

Herald Sun 27th February 2018. The National party elected Michael McCormack to replace Barnaby Joyce as leader.


Paul Zanetti, Bad Barnaby, 16 February 2018


Here is cartoonist David Rowe's take on Barnaby Joyce (14 Feb. 2018)


Editorial cartoon by David Rowe, 13 Feb @018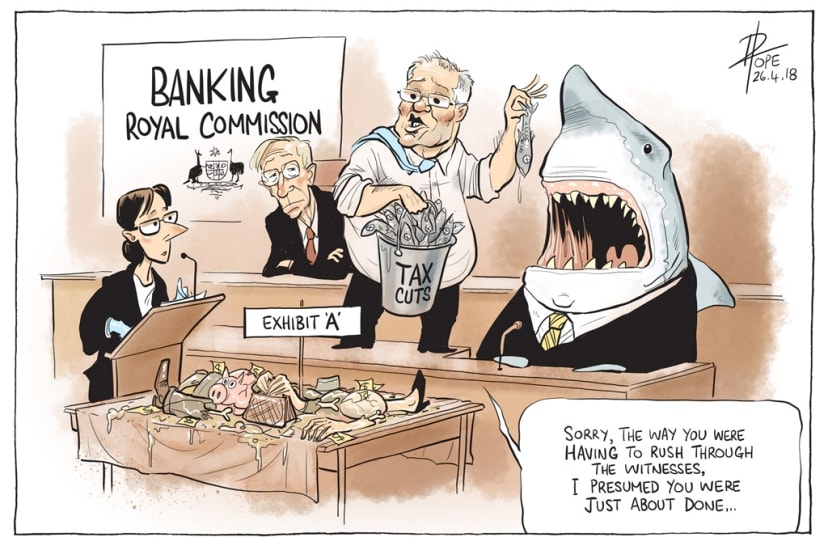 Australia's immigration policy
Law and order in Victoria

Saturday Herald Sun 17th March 2018. Victoria has become the car theft capital.


Herald Sun 28th February 2018. Victoria Police Assistant Commissioner and head of ethical standards Brett Guerin has been exposed for posting on-line racist and sexist rants under a pseudonym identity.
David Rowe cartoon (Financial Review, 18 January, 2018)
Data mining

Herald Sun Wednesday 21st March 2018. Our love affair with Facebook has been put under pressure.


Code Red. Your Daily Dose of Zanetti, 21 March 2018

Mark Zuckerberg, Facebook, data mining and privacy