Mark Knight - marriage equality
Herald Sun 21st September 2017. The AFL changes its logo to 'YES' to encourage people to vote for a change to the marriage act in the same sex marriage survey.
Herald Sun 20th September 2017. John Howard has saddled up for the 'No' side in the same sex marriage survey.
Saturday Herald Sun 16th September 2017. Tony Abbott's daughter Frances has come out in support of the Yes vote for the same sex marriage survey.
Herald Sun 11th September 2017. Same sex marriage survey voting envelopes being mailed out to Australians this week.
Sunday Herald Sun 27th August 2017. Tony Abbott reveals that he missed a crucial vote in the house in 2009 because he was passed out drunk on red wine.
Herald Sun 11th August 2017. 2 Victorian Police officers are caught on CCTV at an Inflation nightclub swingers night talking at length with patrons during a raid.
Herald Sun 9th of August 2017. Australia to decide same-sex marriage with a postal plebiscite.
Herald Sun June 28th 2017. The Census says more Australians are choosing "No religion".
Herald Sun June 27th 2017. A secret recording surfaces of Christopher Pyne boasting that he and other Liberal moderates will soon move to secure same sex marriage in Australia.
Reference to "Little Britain's 'The only gay in the village' " (see below)
Herald Sun May 31st 2017. How to solve the Margaret Court Arena naming rights issue following the former tennis great's comments on same sex marriage. Bring it on!
Herald Sun 27th May 2017. Australian tennis legend Margaret Court refuses to fly Qantas because of its support for same sex marriage.
Herald Sun 4th April 2017. Erin Phillips AFLW Best and Fairest medalist and Premiership player for Adelaide says the Federal government should legalise same sex marriage, saying not being able to marry is "a denial of basic human rights".
Sunday Herald Sun 19th March 2017. The Coopers beer "Keeping it Light" polite discussion between opposing sides of the same sex marriage debate with Liberal MPs Tim Wilson and Andrew Hastie goes bonkers on social media.
David Pope, August 30, 2017. "Love, the primary gospel value": church communities break ranks with leadership to support' #marriageequality
David Pope, The Canberra Times, August 24, 2017)
David Pope, November 4, 2016. Today's cartoon, on the Hazelwood power plant closure.
See larger versions of these cartoons here.
David Pope, August 2017
Leunig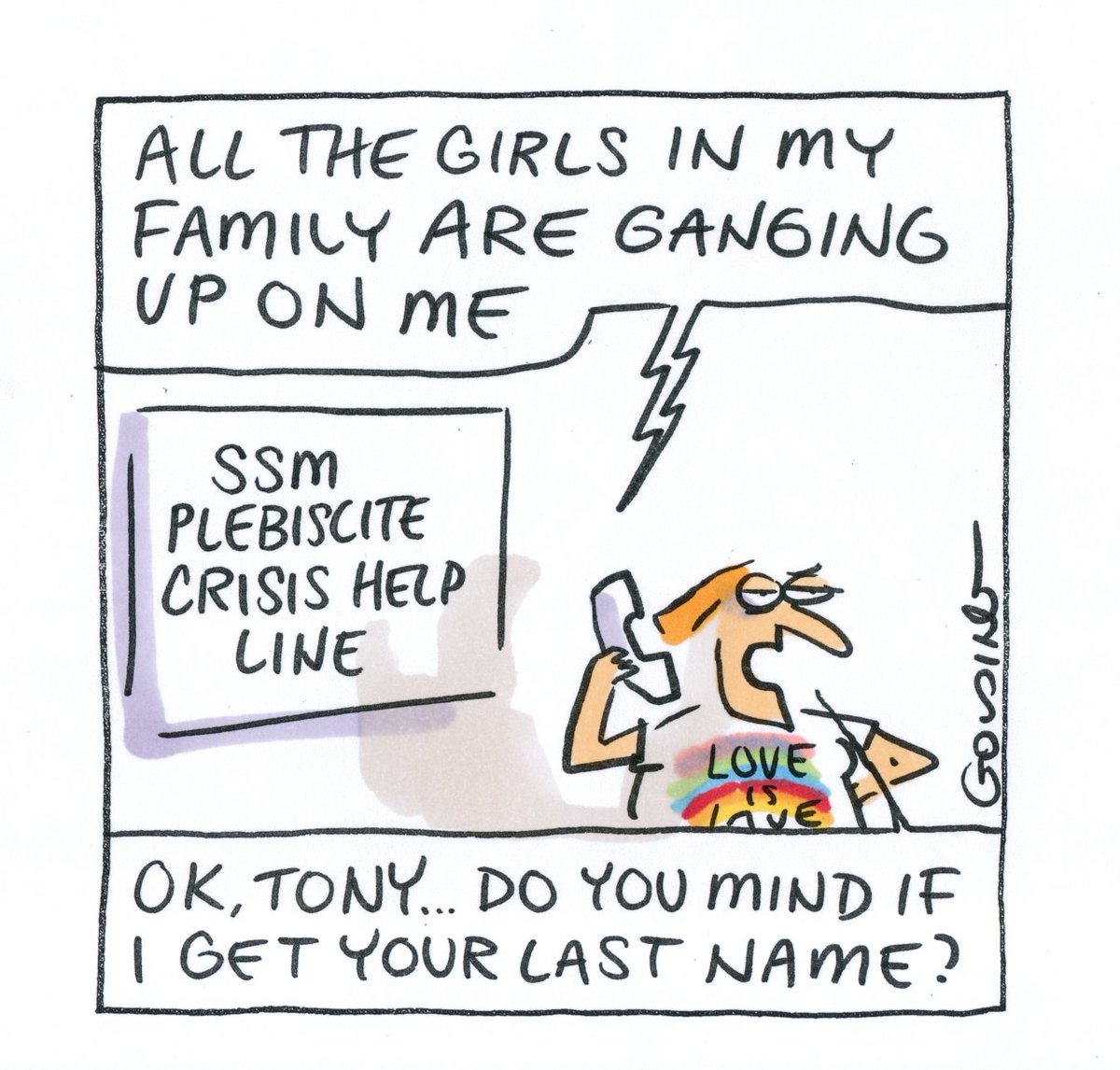 Matt Golding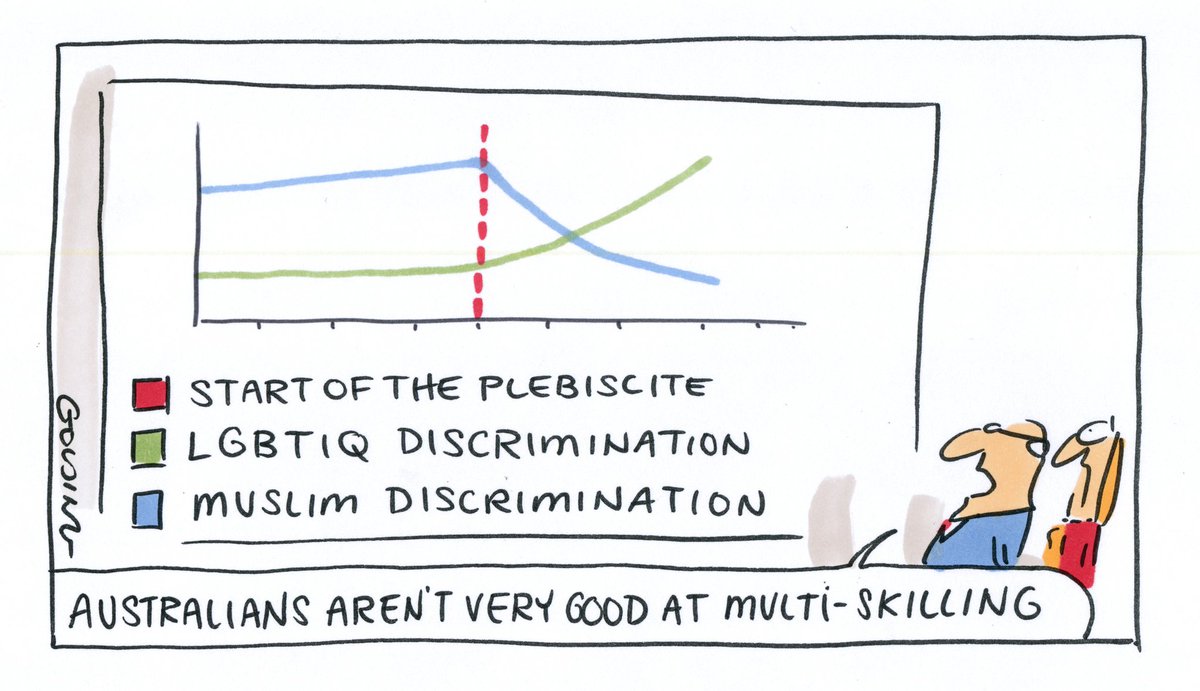 Matt Golding