Mark Knight - energy crisis
Herald Sun Wednesday 27th September 2017. Victoria refuses to lift a moratorium on gas exploration and fracking to help reduce Australia's domestic market gas shortage caused by gas exports.
Herald Sun 15th September 2017. Not everyone is happy with AGL getting out of coal.
Herald Sun 31st August 2017. Your electricity bill.
Herald Sun May 15th 2017. The Finkel Report into Australia's energy needs makes for interesting debate in the Coalition.
Herald Sun 28th April 2017. Prime Minister Turnbull moves to protect local gas supplies by imposing restrictions on exports.
Herald Sun 30th March 2017. The Hazelwood coal fired power station which generates 20% of Victoria's electricity in Victoria's Latrobe valley is closed down with the loss of around 500 jobs.
Herald Sun 18th March 2017. Australia is a resources rich country especially in gas of which we are the world's largest exporter. Unfortunately gas prices here have risen so much that manufacturing industries are suffering and an expected shortage for the Australian market is expected next year.
David Pope, The Canberra Times, October 20, 2017)
See more political cartoons by David Pope in The Canberra Times.
Fiona Katauskas
Fiona Katauskas
Mark David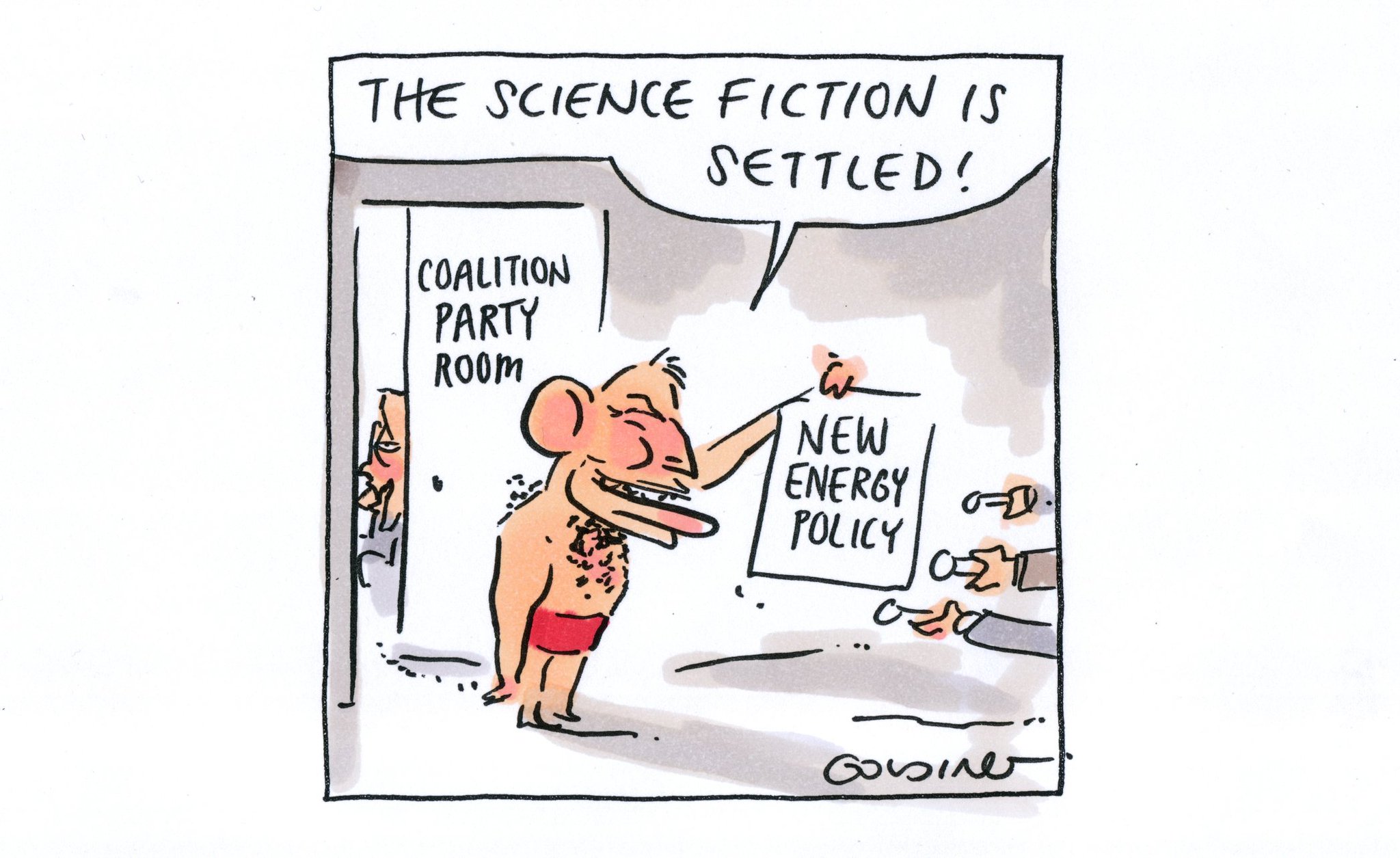 Matt Golding
Carbon Cate and the Magnates, Cathy Wilcox, 2011