Arkley's sketch books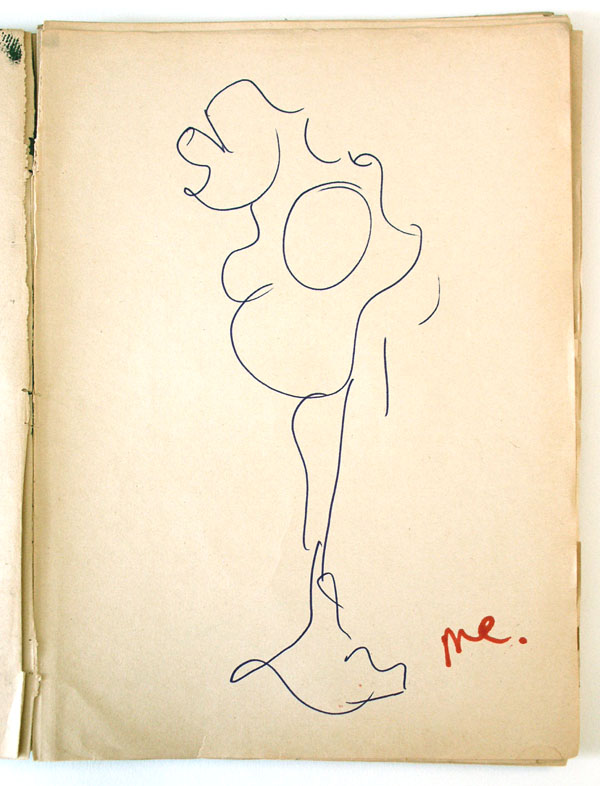 The 27 sketchbooks preserved in Arkley's studio collection document a range of his ideas and projects from the late 1960s through to the year before his death. Almost half of them date from his student years and early maturity, providing rich insights into his developing style. Read more here.
Visual Diaries
Documented here are some 44 notebooks and albums of source material kept by the artist, dating from 1975 to 1995. Nos. 1-7 and 8-11, numbered by Arkley himself, are mostly recycled school exercise books.
Viewed as a whole, this corpus of material (together with the sequence of Arkley's Sketchbooks), provides a rich resource for developing a deeper understanding of his planning processes, reference to other artists and reading (for my own earlier interpretation of some of this material in such terms, see Gregory 2000, Gregory 2002 [Meanjin], and Carnival, passim, especially ch.4). Arkley himself indicated that he used these books as a resource for his own art, culling ideas and images for works sometimes produced many years after he first included them in his studio books; Primitive [mural] (1981) [W/P] is probably the single most important instance of this process, but there are many other examples in his oeuvre.
Mills and Boon books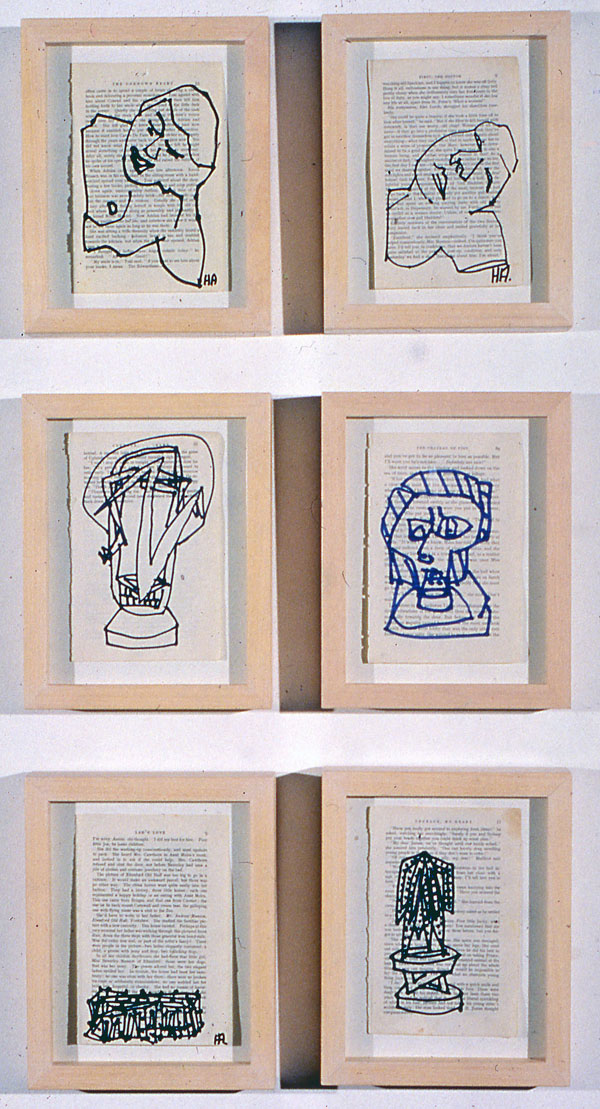 During 1984 (in particular), and for several years following, Arkley made a series of drawings in recycled copies of romantic novels originally published by Mills & Boon in the 1950s and 60s (de-accessioned by the Prahran CAE library, formerly the Prahran Mechanics' Institute, as evident from labels on the covers of several copies). Typically, the drawings were made in black fibre-tipped pen, on odd-numbered (right hand) pages, owing to the ink bleeding through onto the reverse. The compositions ranged from quick doodled cacti and abstract forms to more considered figurative images, including a number of life drawings. (Read more here.)