Zim&Zou
Zim & Zou are two french artists, based in Nancy. The duo is composed of Lucie THOMAS, born in the Vosges in 1987, and Thibault ZIMMERMANN, born in Paris in 1986. They studied graphic design (design, publishing, advertising) during three years. The duo decided to focus on installations using handcrafted objects made out of tangible materials such as paper, wood, thread, etc... rolling away from computer design. Anchored in craftsmanship, they create all the elements composing their installations by hand, from drawing to cutting and assembling. (Source) Follow them on Instagram, https://www.behance.net/zimandzouBehance and Facebook.
Studio Roosegaarde
Studio Roosegaarde is the social design lab of Dutch artist and innovator Daan Roosegaarde and his team of designers and engineers who make ideas of future landscapes become reality.
Daan Roosegaarde (1979) is a creative thinker and maker of social designs which explore the relation between people, technology, and space.

Roosegaarde has been driven by nature's gifts such as light emitting fireflies and jellyfishes since an early age. His fascination for nature and technology is reflected in his iconic designs such as Smart Highway (roads which charge from sunlight and glow at night), Waterlicht (which shows the force of water) and Smog Free Project (the largest outdoor air purifier which makes jewellery from smog).
Read about how Daan Roosegaarde is turning Beijing's smog into jewellery.
Follow Daan Roosegaarde on Facebook, Twitter and Instagram.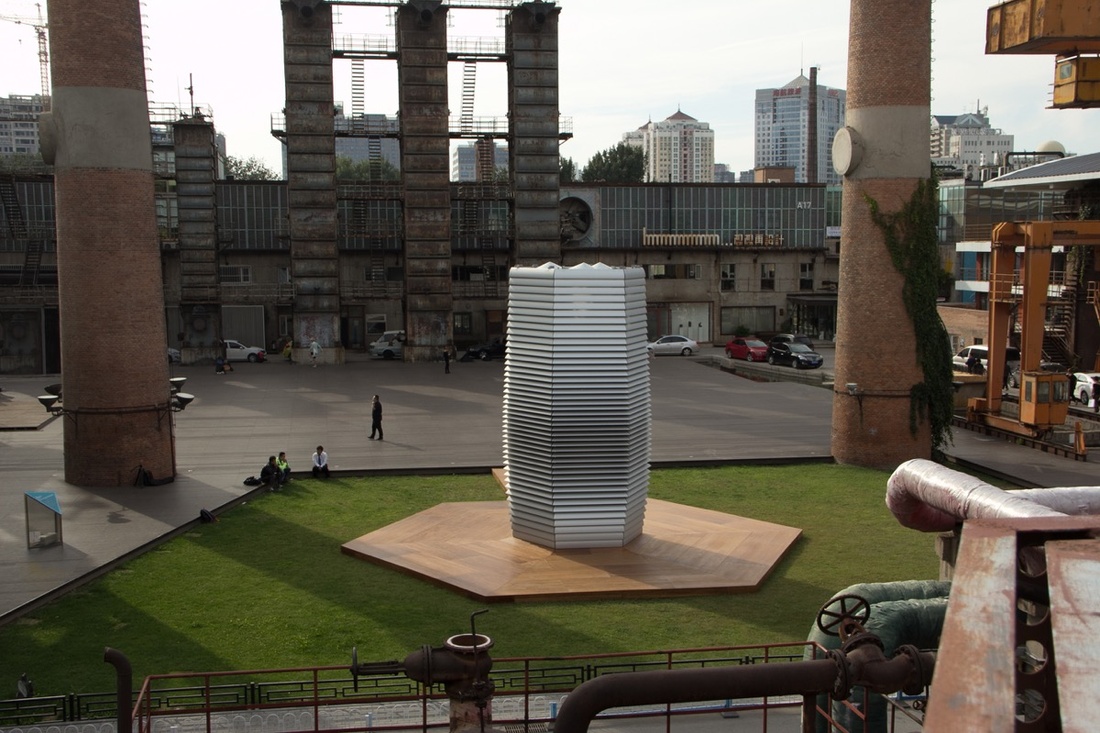 Smog-free tower by Studio Roosegaarde.
Smog-free tower diamond by Studio Roosegaarde