The Age This link will take staff and students to a replica of The Age Newspaper whilst you are at school (if you want to read The Age daily). At home it will take you to The Age website. (Access is limited to our school's IP range).
Ebsco Host - online reference books, encyclopedias, journal and newspaper articles:
The Age, The Australian and The Herald Sun are searchable via our EbscoHost database subscription. Open EbscoHost, select "Australia/NZ Points of View", then " Publications" (at the top) and you can search for these newspapers.
EbscoHost Research databases:

Australia/New Zealand Points of View (These are excellent for English Issues: debate, developing arguments)

Science Reference Centre

Student Research Centre

Poetry and Short Story Reference Centre

Explora Secondary Schools
For an alternative Database with access to academic articles and reports try GALE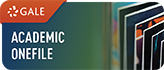 Gale provides authorative and reliable digital resources. Recommended for senior students.
Echo (newspaper index and issue outlines)
Excellent resource for VCE English issues
English/Literature